Hey y'all!
I put together a collection of some of our favorite holiday menu items, including the Homestyle Mac-n-Cheese that Coach loves so much.
I wanted to share it with y'all too, and start a conversation of your favorite holiday foods, too.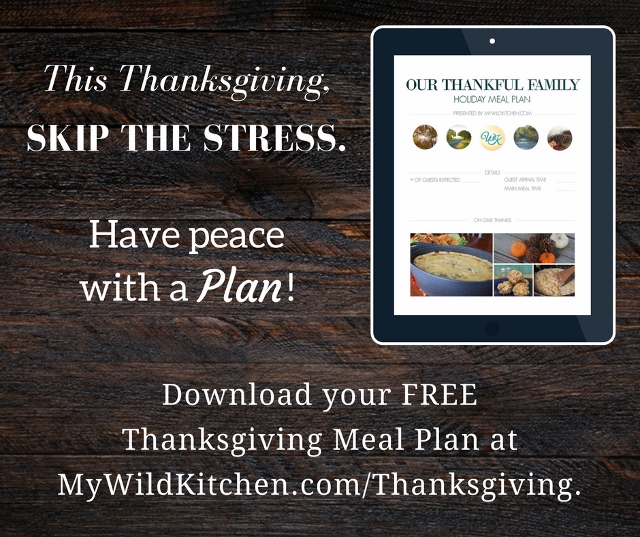 Unfortunately, I can't upload PDFs here, but you can get the whole meal plan at
www.mywildkitchen.com/thanksgiving
. (You'll have to subscribe, but feel free to unsubscribe if your inbox gets too full.)
The meal plan has a place to add your guest list, 8 recipes, a shopping list, and some information about giving back through programs like Hunters for the Hungry, etc.
I hope it helps you. Feel free to share it with the host of your gathering, too!
Now it's your turn:
What are your gotta-have-its for Thanksgiving?