I took two CE250 shafts that had split a bit behind the inserts and footed them with 2" of 2216 aluminum shafts (thank you caughtandhobble for the aluminum). Put some 100g inserts in them and screwed in some 150g field points. Shot them at my target and with the field points they go through the target and fall out the backside.
Picture with broadheads just because.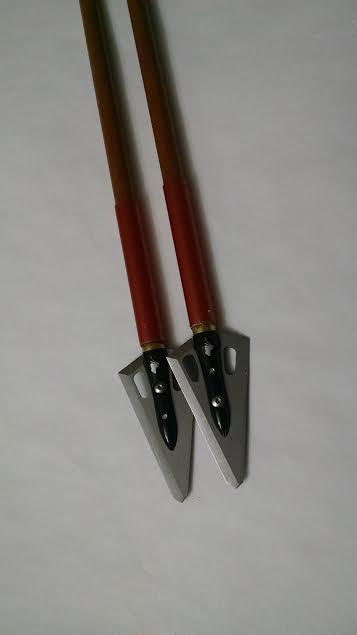 I've got some large sheets of paper so I'll shoot these two through to see how they fly. So far just shooting at the target I can only see a little nock high but no left/right. I'll paper tune the others bare shaft and get them where I want them, or as close as I can with my limited abilities.
Richard